J. H. Gurley Lodge No. 337
A. F. & A. M.
Chartered June 16, 1871
P. O. Box 3363
Waco, Texas 76707
(254) 754-8534

---
Since August 3, 2000 you are visitor number
---


Email us at jhgurleylodge337@hot.rr.com


Stated Meetings:
4th Tuesday of each month at 7:30 P.M., dinner is served at 6:30 p.m.
Ladies and guests are invited to attend.
Located on the 2nd floor of the Lee Lockwood Scottish Rite Library & Museum.


Located at:
2801 West Waco Drive
Waco, Texas






Become part of this elite group!
In order to become a Mason,
a man first must already have a faith and express his belief
in God, and believe in the existence of an immortal soul.
Masonry does not make a man good, but is designed to make a
good man better. No atheist can be made a Mason. If you are
of good character, have a firm belief in the Supreme Being
and the immortality of the soul, all you have to do to be one
is ask one.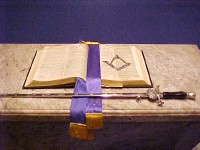 Click on the Freemasonry icon below for more information!









Also, be sure to check out the Grand Lodge Of Texas website!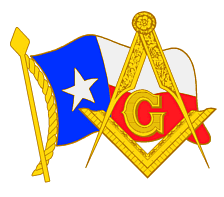 G.L. of Texas
The Grand Lodge of Texas is located in Waco!

---

We Proudly ACCEPT these Awards!
---

Web Rings We Belong To:



This RingSurf Net Ring is owned by J. H. Gurley Lodge #337

OR


[ Previous 5 Sites | Skip Previous | Previous | Next ]
This Texas Masonic Web Ring
is owned by J. H. Gurley Lodge #337.
Powered by RingSurf
[ Skip Next | Next 5 Sites | Random Site | List Sites ]

---
---
---